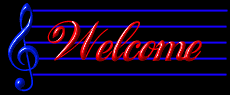 Welcome to my photos site!
As you can see from the links at the bottom, this site features many different categories of images, including photographs of me taken over the years...
Many of these pictures were taken by me, and the ones that were not took a long time to find just the right pic...
All of this of course is available for you to download if you'd like for FREE!
As you look around, please feel free to contact me by clicking the link below...and be sure to add this site to your favorites!

Click your browser icon below to add this link to your Bookmarks Bar:
Once installed in your browser, the 'Pin It' button lets you grab an image from any website and add it to one of your pinboards.
When you pin from a website, it automatically grabs the source link so Pinterest can credit the original creator.